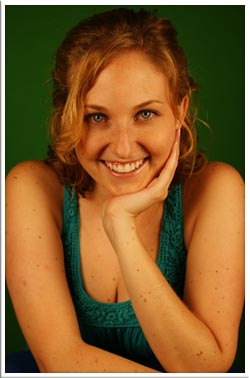 Robyn Rebbe was born and raised in Los Angeles, CA. As a child, Robyn always expressed herself artistically through art, which included painting, drawing and coloring. Her fascination with this creative process, has led her to the field of skin care, becoming a licensed esthetician and a certified make-up artist. In 2006, she completed her 600 hours at Make-Up Designory for make-up, and in 2011, she completed an additional 600 hours at Newberry School of Beauty for esthetics. She is skilled in providing healing skin treatments as well as applying make-up for a wide variety of functions, from beauty events to special effects. In March 2014, Robyn became a member of IATSE Local 706 Makeup Artist and Hairstylist Guild in the New Media Roster.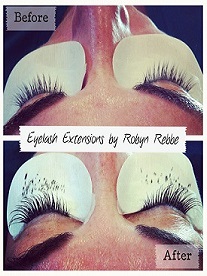 Robyn's work can be seen in commercials, film, television (Disney, Nickelodeon), theme park events (Universal Studios), theater, red carpets, weddings, web series, and a variety of special events. Robyn's knowledge in the beauty and entertainment industry is vast and ranges from esthetician applications such as facials, waxing, tinting, and eye lash extensions, to make-up applications which include beauty, prosthetics, character, horror, avant-garde, glam, and drag.
She has also worked on numerous celebrities which include Chad Michael Murray (One Tree Hill), David Cross (Arrested Development), Milo Ventimiglia (Heroes/Gilmore Girls), Ali Larter (Heroes/Final Destination), Bob Odenkirk (Better Call Saul), Carnie Wilson from Wilson Phillips, Sarah Hyland (Modern Family), Heather Morris (Glee), Michael Rosenbaum (Smallville), Keegan-Michael Key (Key and Peele), Ty Pennington (Extreme Makeover Home Edition), Wayne Brady (The Wayne Brady Show), Maggie Wheeler (Janice from Friends) Lauren Stamile (Burn Notice/Grey's Anatomy), Jamie McShane (Sons of Anarchy/Argo), Adam Wylie (Wicked), Sean Gunn (Gilmore Girls), Sarah Roemer (Disturbia), Freda Foh Shen (Star Trek/Mulan), James Gunn (Director of Guardians of the Galaxy), Daeg Faerch (Halloween), James Urbaniak (The Office), Tom Kenny (Voice of Spongebob), Matt Prokop (Struck by Lightning) and Belladonna as well as assisted on Tim Allen and George Lopez.
For pricing information and availability, please visit Robyn's Contact page of this website.